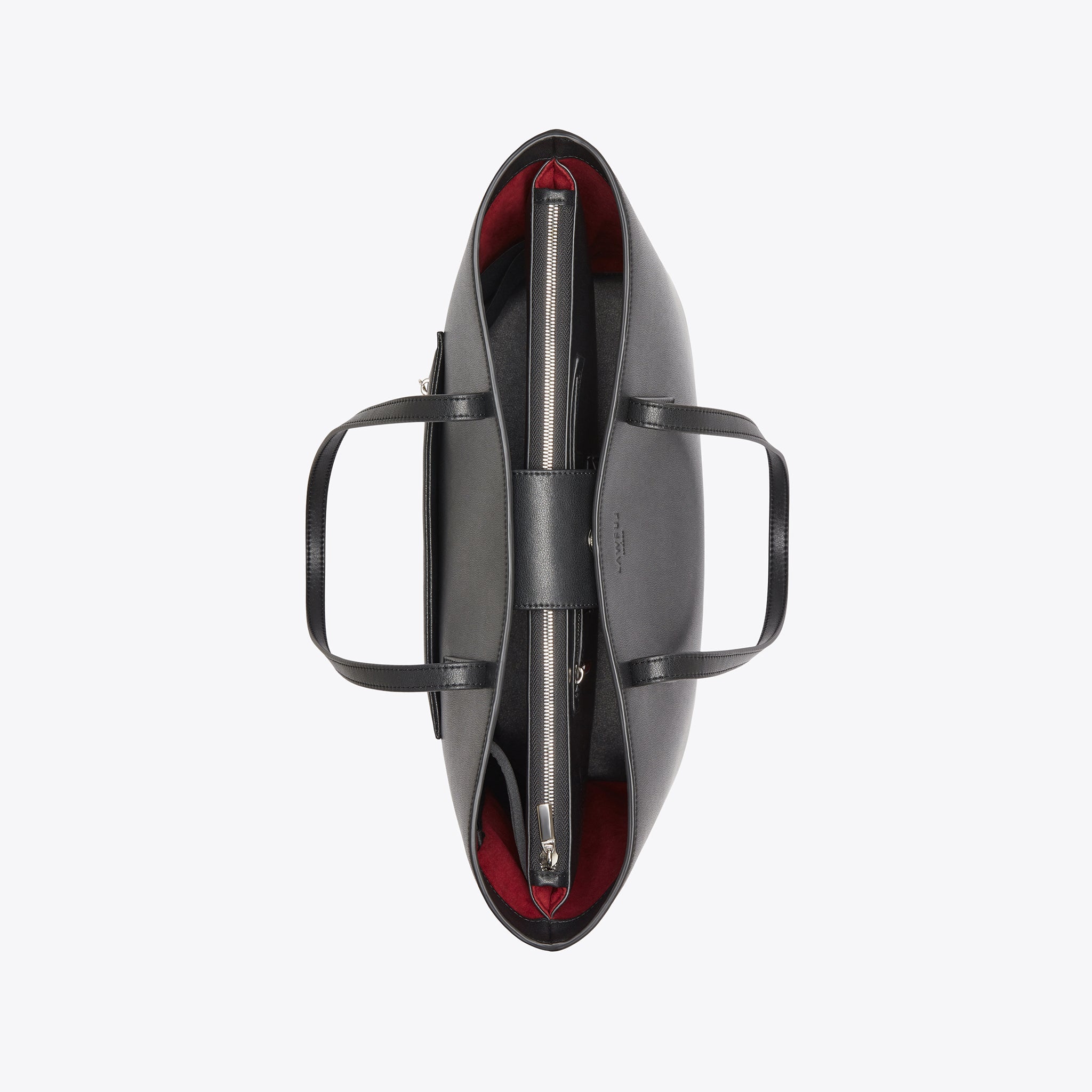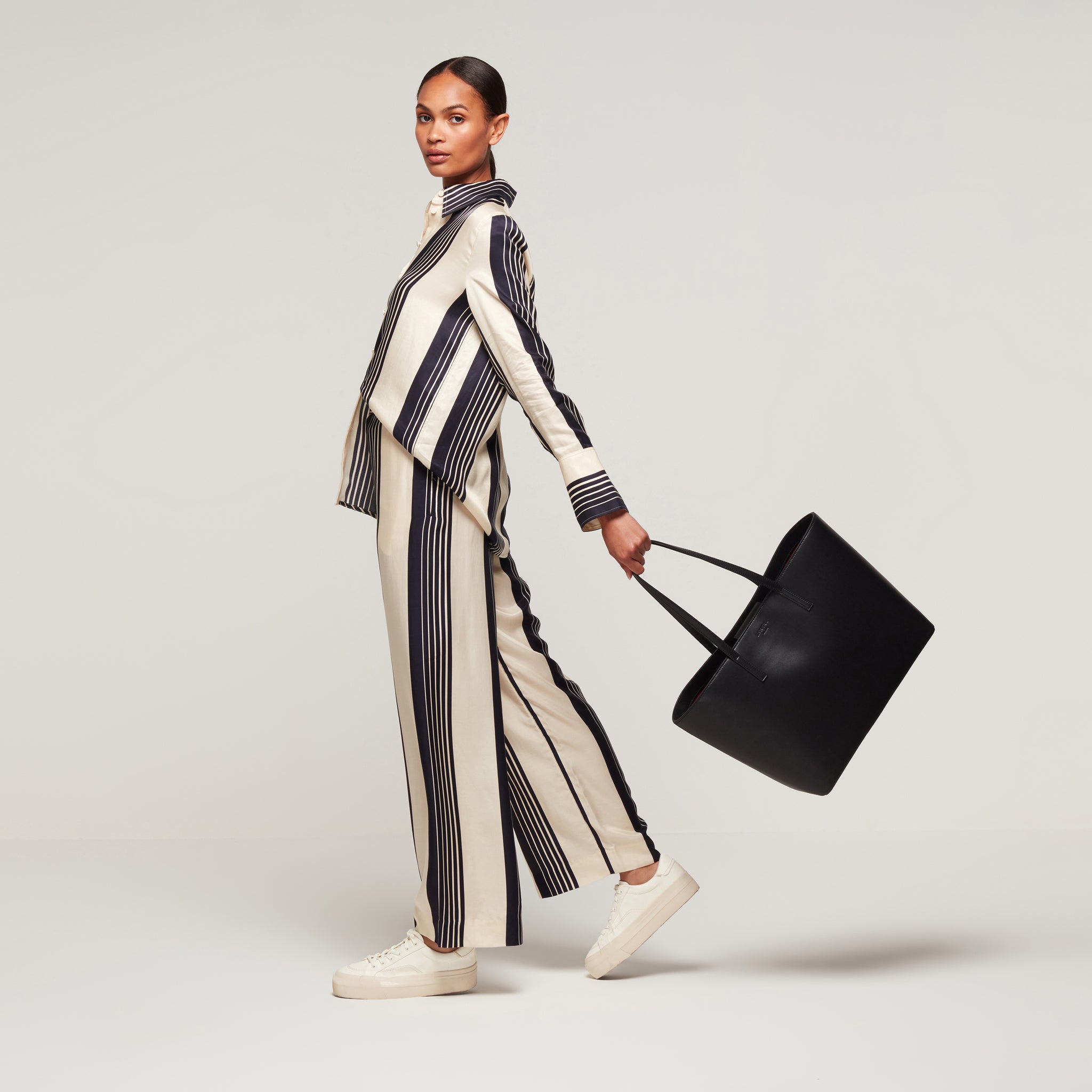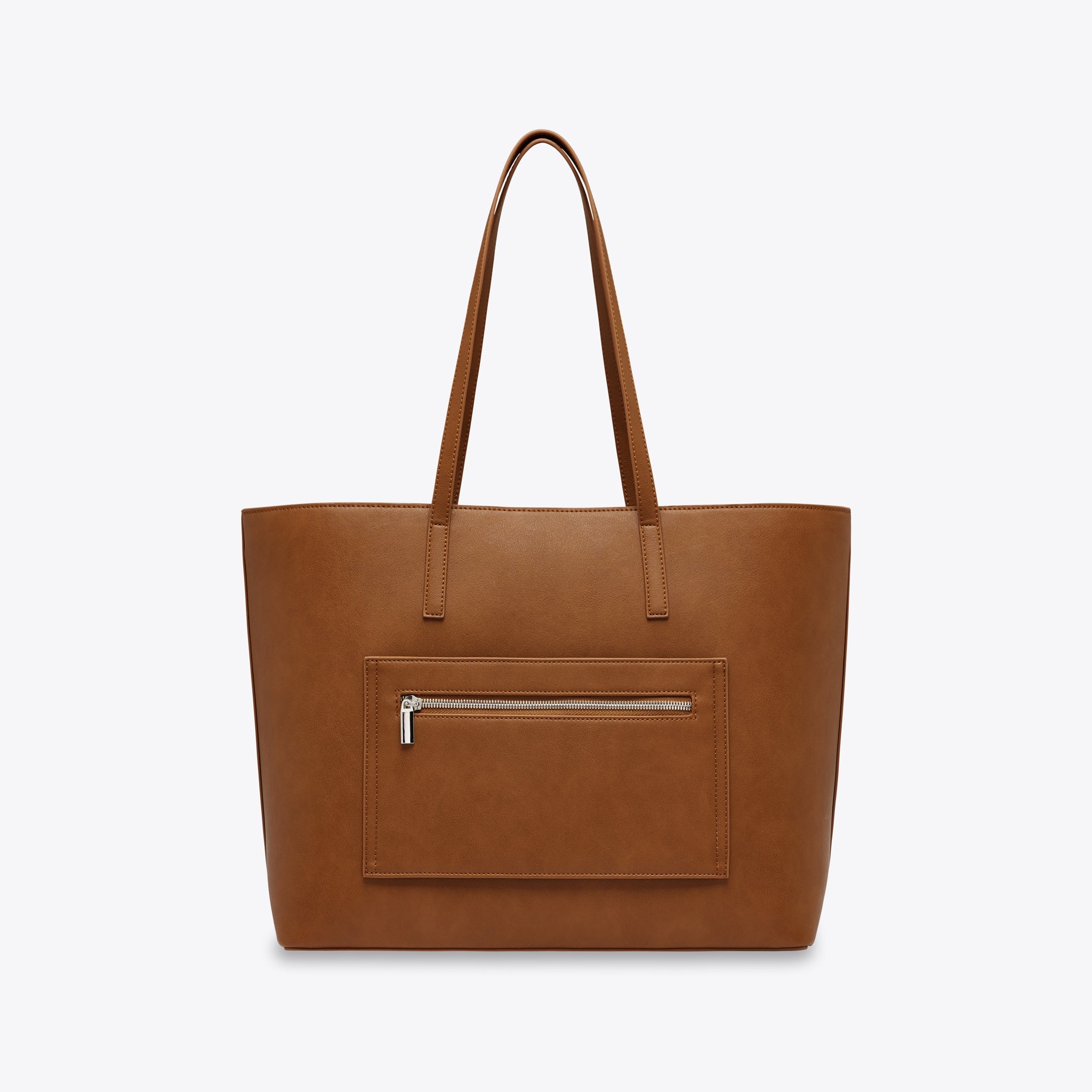 Sienna - Triple Compartment
Description
(Inclusive of all EU duties and taxes)
The Sienna Triple Compartment tote has the classic silhouette and intricate details of the Sienna tote with a couple of added extras for greater functionality, including a luggage sleeve and a 16" padded laptop compartment for those with larger devices. The compartmentalised interior of the Sienna Triple Compartment tote is lined with luxury suedette and includes separate pockets for chargers, mobile phones and notebooks to help organise your life and save time searching for buried belongings. The classic shape and generous volume of this modern durable design ensures it is as practical as it is stylish to complement your work, weekend and travel looks.
Please note, the shade of our tan Sienna tote may vary depending on the light under which the product is under. 
Features
Central padded laptop compartment to protect a modern 16" laptop from exterior damage. Laptop compartment size: 37cm x 25.5cm
Zipped laptop compartment to keep the device safely stored
Subtle internal elastic to hold daily essentials such as a water bottle upright and accessible, reducing the risk of accidental leaks and damage to your belongings
Neoprene holder to keep a damp umbrella away from your valuables. On a sunny day, this dual-functioning handy heat resistant holder may be more suitable for your morning coffee flask
A4 sized slip pocket for storage of notebooks and priority paperwork providing an organised and protected pocket for your important documents
Interior slip pockets for small item storage like a mobile phone and charger leads
Interior and exterior zip pocket for secure storage of small important items requiring additional security
Card holders for ease of access to bank and travel cards to ensure you have a pleasant and uninterrupted commute
Magnet closure secures contents of bag to provide overall security of belongings and peace of mind
Dual flat long handles to ensure the bag is evenly balanced and worn comfortably on your shoulders
Protective base feet for advanced durability
What can the Sienna tote hold?
The Sienna tote can be used to store:
16" laptop (laptop compartment size: 37cm x 25.5cm)
Laptop charger, phone charger and a portable power bank
A4 ring binder
Notebook and paperwork (A4 or smaller)
Gym kit
Shoes
Water bottle
Umbrella
Flask
3 pens
Lunch box
Dimensions and Materials
Exterior: Vegan Leather (Microfibre)
Texture of Vegan Leather: Smooth
Interior: Suedette lining
Length: 45cm
Height: 30cm
Depth: 15cm
Strap Drop Length: 26cm
Care
In order to preserve your handbag, we recommend storing it in a cool, dry place in the protective Lawful London dust bag provided with your purchase. The exterior of your bag can be easily maintained throughout use by dusting regularly with a lint-free cloth. To further uphold the bag's shape and features, avoid placing any pressure on the straps and hardware by hanging or folding the bag when not in use. 
As vegan leather has a non-porous surface, grime, dirt and spillages cannot soak into the material, allowing for marks to be easily removed by spot cleaning using a smooth damp (water only) cloth.
Please take extra care with the corners of your tote to ensure they do not damage. Our materials are beautifully crafted but can be fragile if scuffed or brushed against hard surfaces.